A mom shares her 5 quick and easy pasta recipes.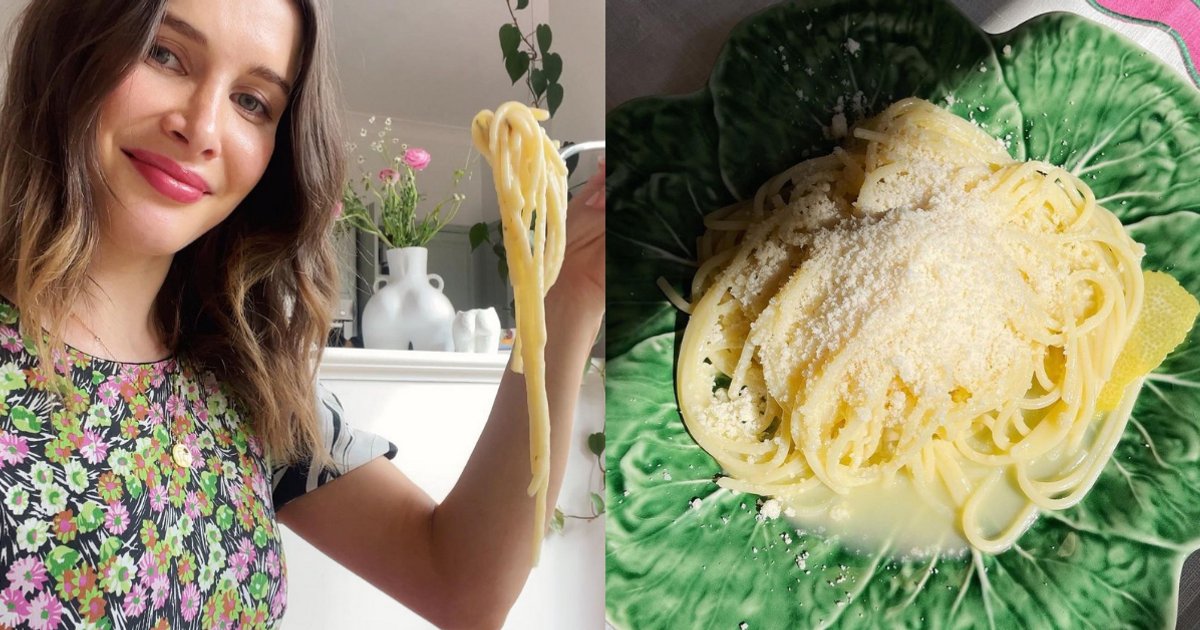 This tomato and butter pasta is a must try. It's so easy, it's both my hangover and my favorite dinner.
Everything in a jar, then mashed until smooth, I love making it for a weekday dinner, and it's always on the menu when I host an Italian dinner when there's a veggie treat.
Serves 3-4
Ingredients
2 cans of 400g crushed tomatoes
100g butter
1 parmesan crust
2 shallots, peeled and halved
3 garlic cloves, crushed
1 sprig of basil, leaves picked
350g of dry pasta
Torn fresh parmesan or mozzarella, for serving
Method:
1. For the tomato sauce, add the tomatoes, butter, Parmesan zest, shallots and garlic to a medium saucepan.
2. Simmer over very low heat, with the lid slightly ajar, for 45 minutes – 1 hour, until the sauce has thickened slightly and is shiny and flavorful.
3. Remove the parmesan zest and use an immersion blender to blend until very smooth. Taste and season.
4. Meanwhile, cook pasta until al dente in plenty of boiling salted water.
5. Add the pasta and basil leaves to the sauce, toss to incorporate.
6. Serve garnished with fresh Mozzarella.
Tori Falzon is a skilled chef and nutritionist turned recipe developer and social media manager. Under her 'Into The Sauce' brand, Tori shares her obsessively tried and proven recipes that inspire everything from weekly meals to entertaining. Tori's other skills include finding tips and efficiency in living and cooking, fashion and style, and finding amazing products at the best price. You can follow her on Instagram @intothesauce.
Featured Image: Instagram / @danslasauce.
Want to win $ 50? Take our survey now!