Behind the design of Lenovo's new Beijing headquarters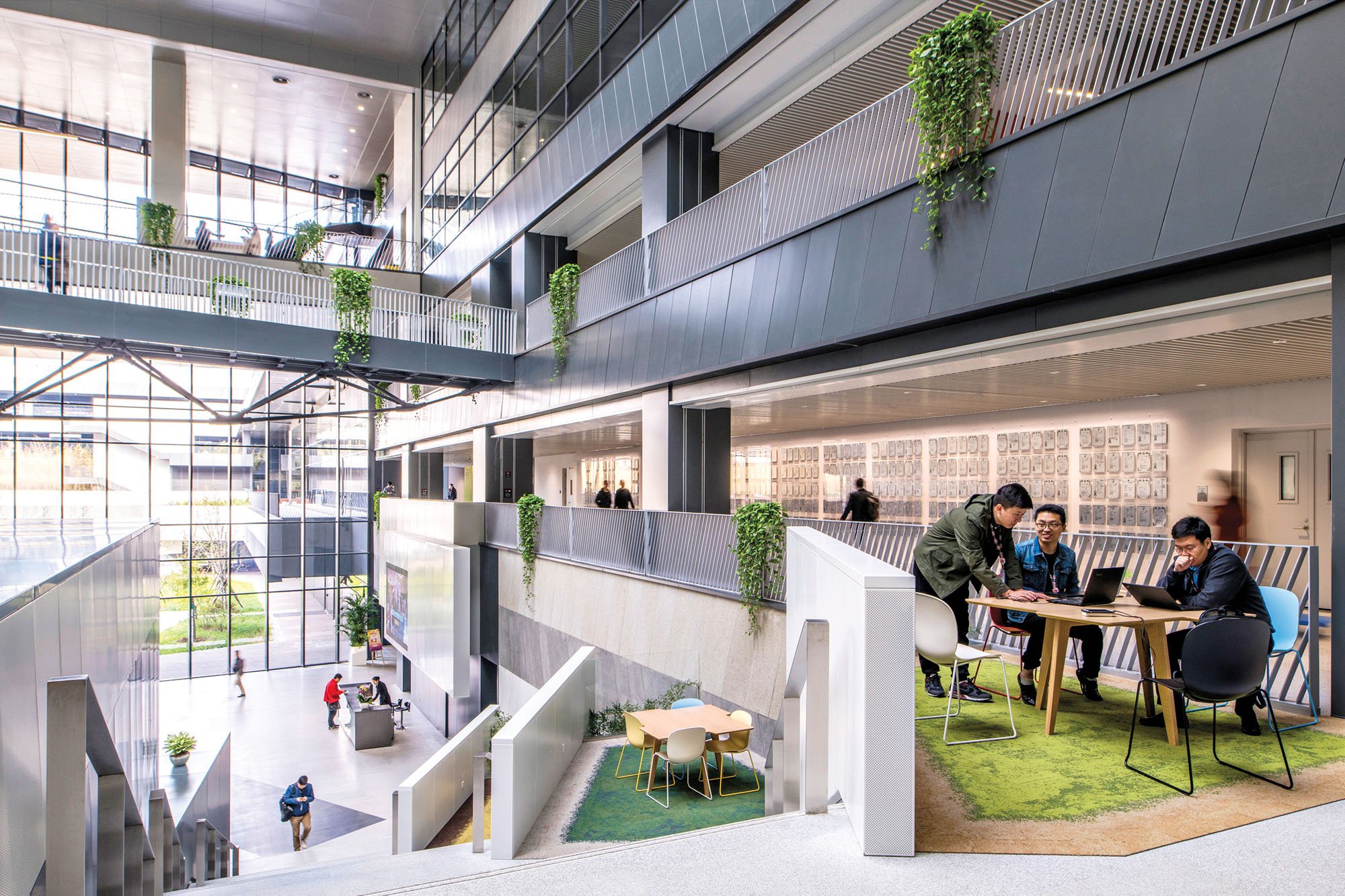 [ad_1]
The 4 million square foot facility is divided into east and west parcels crossed by the Canyon Concourse thoroughfare, which connects them. The campus' collection of horizontal buildings is organized around a chain of enclosed and semi-enclosed courtyards that act as transitional spaces between rooms while providing ample access to green space and daylight. According to Liu, the courtyards have been a vital asset during the pandemic, hosting many outdoor events, from fashion shows to exhibitions, to keep workers inspired and connected to the community.
The main office buildings are south and north facing and narrow in width to allow daylight to reach their interiors. The design echoes traditional principles of Chinese building typology, emphasizing natural lighting and automated lighting control.
More Metropolis
With sustainability in mind, CRTKL has prioritized design strategies that prioritize environmental resilience. Automated window systems allow for passive ventilation, while effective water conservation and management measures utilize rainwater harvesting and stormwater retention, permeable pavement and gray water recycling. Lenovo's centralized heating system is also supported by geothermal heat pumps, contributing to the project LEED Gold rating.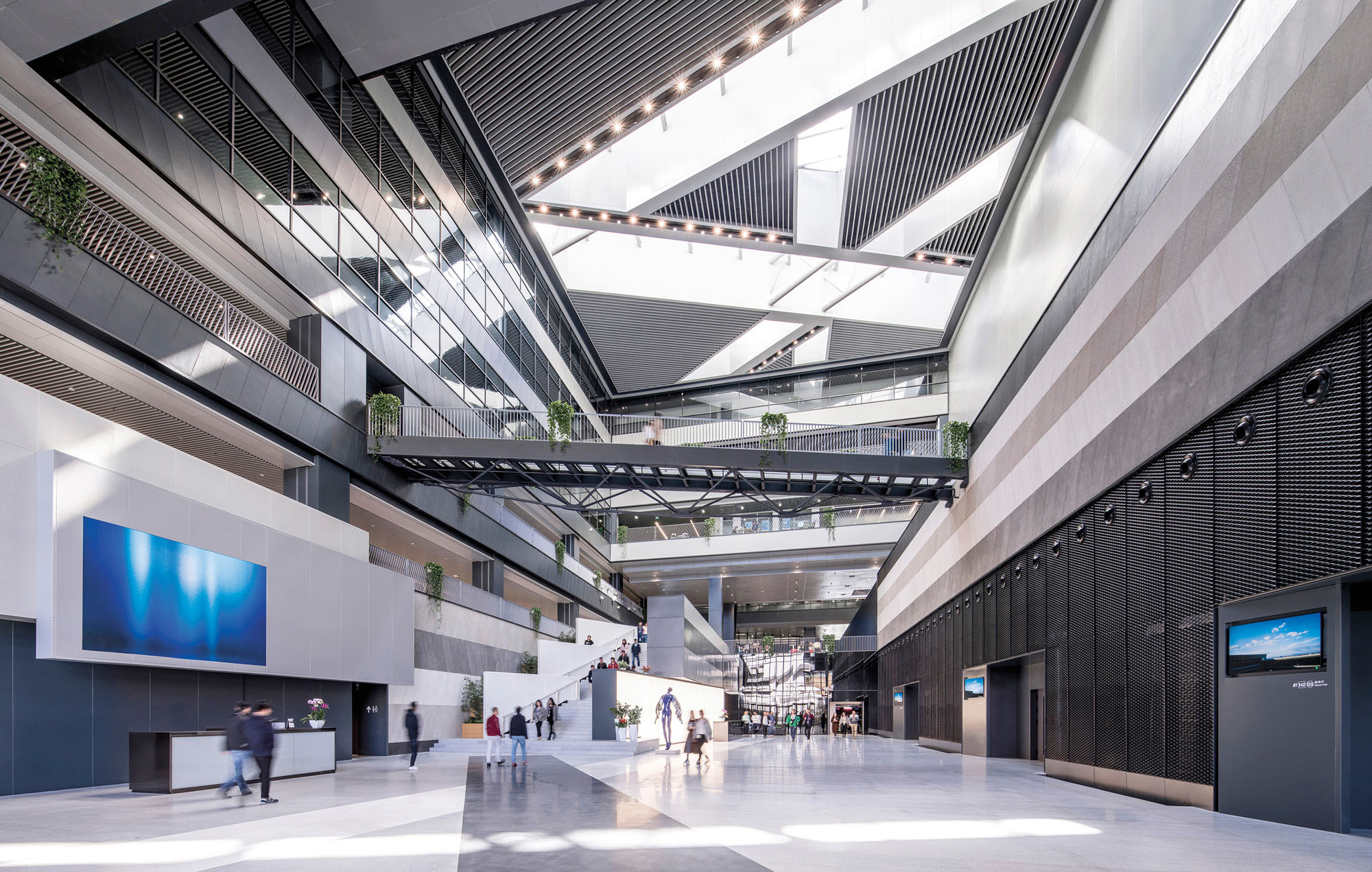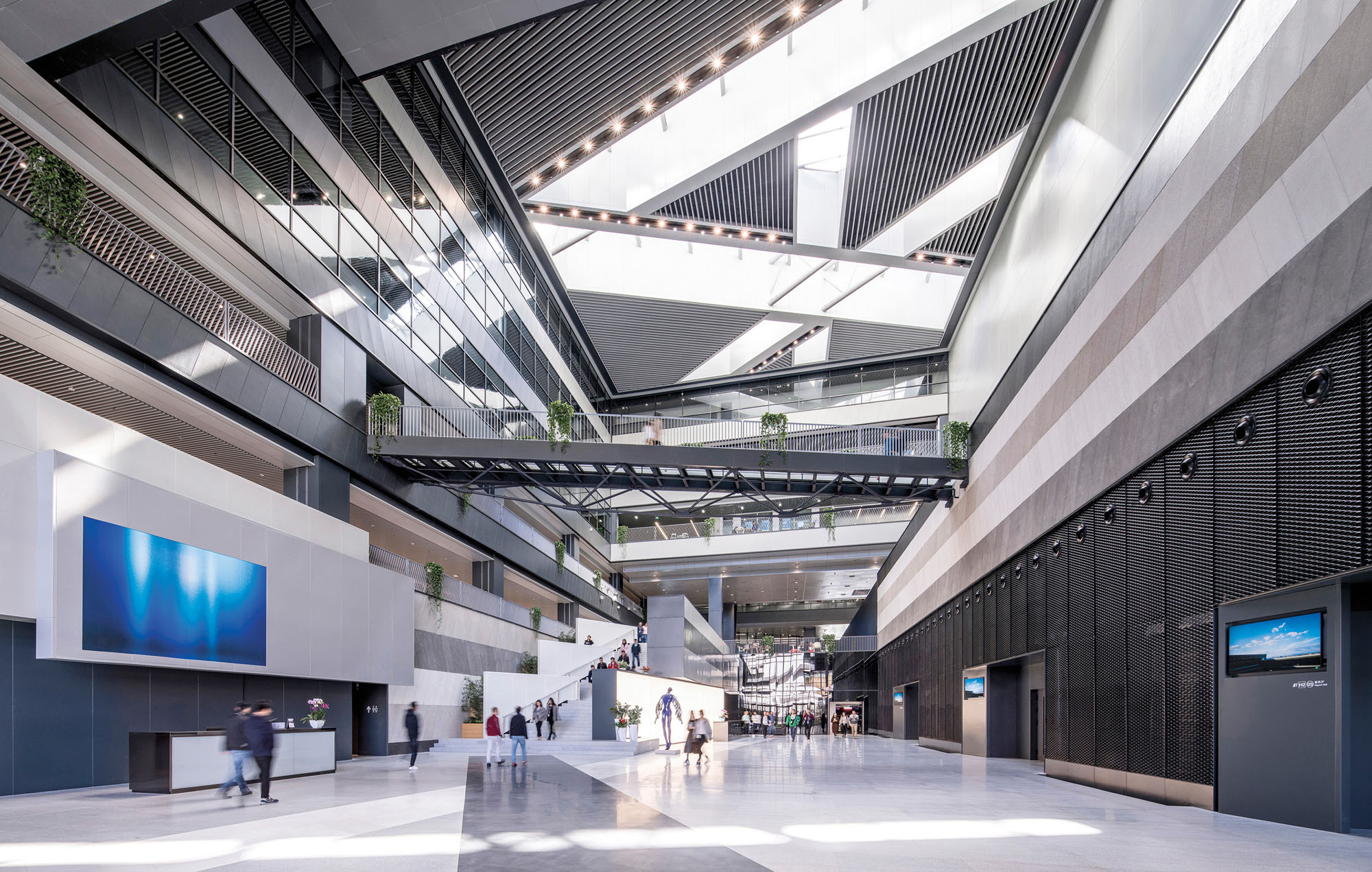 The spacious lobby and interior plaza are home to Lenovo's publicly accessible lifestyle amenities, which include a rock climbing wall, cafe, bookstore, restaurant, brand showroom, auditorium, hall multifunctional, a conference center, an exhibition center, mobile workstations and informal spaces. meeting spaces. "The company," says Liu, "is very encouraged to see employees engaging in a variety of activities in the space — team building events, art fairs, product launches, family days, programs of business education and creative activities led by Gen -Z team members. It is a place that supports the company's goal of creating a more inclusive company culture that integrates into the lives of employees .
"Lenovo is on a mission to renew its legacy in a dual pursuit of adaptability and integrity. On the one hand, it wants to embrace changes and uncertainties and be ready for the future; on the other hand, it honors timeless values ​​and pursues long-term sustainability," says Liu. "It's a step down from a radical hybrid workplace, but with a more realistic infrastructure and a proactive choice that recognizes the invariable nature of the workplace while allowing for greater flexibility." The resilience and consistent performance of corporate headquarters during the pandemic speaks to the value of public spaces in private workplaces.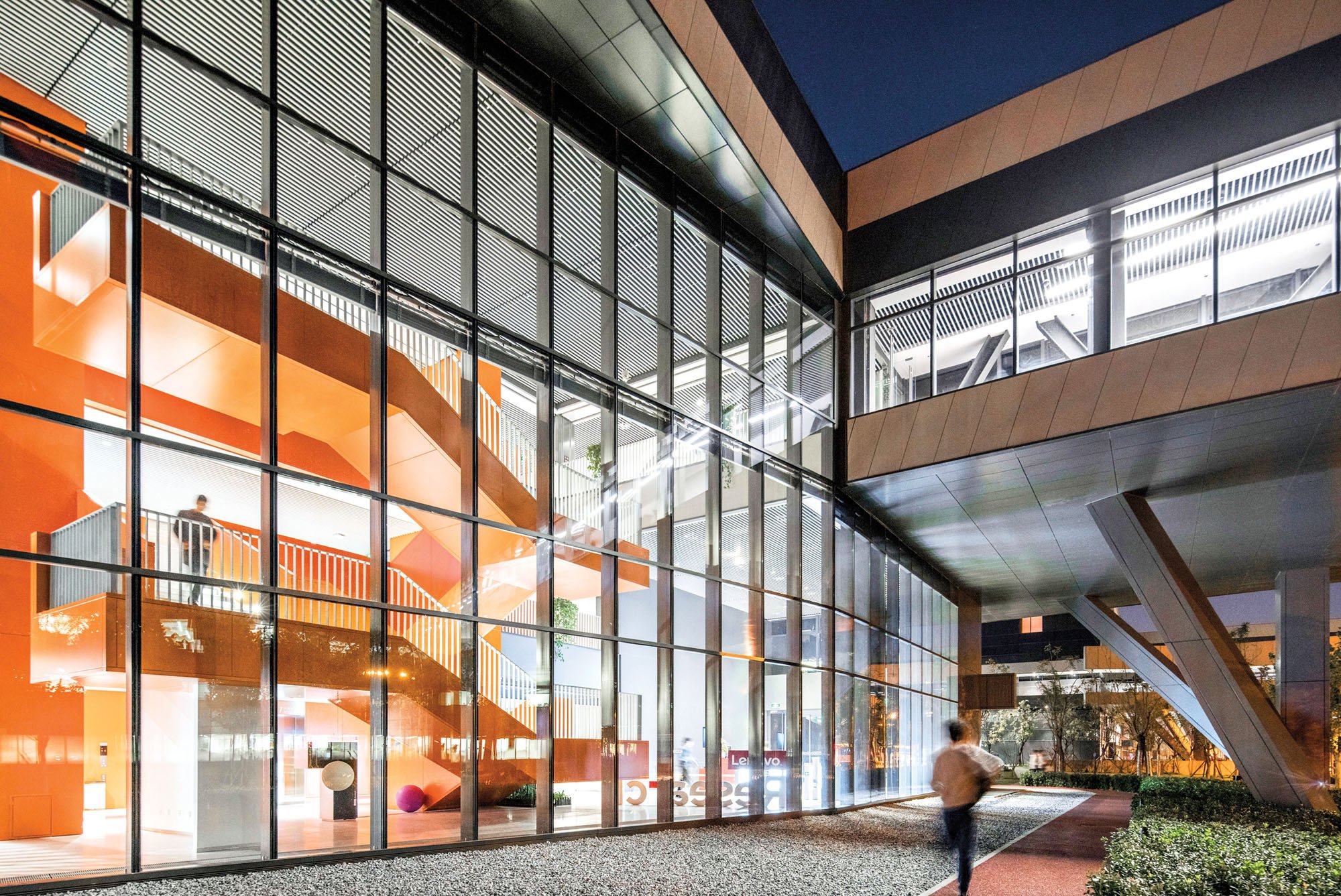 [ad_2]
Source link