Italian restaurant Sofia set to open in Miami's Design District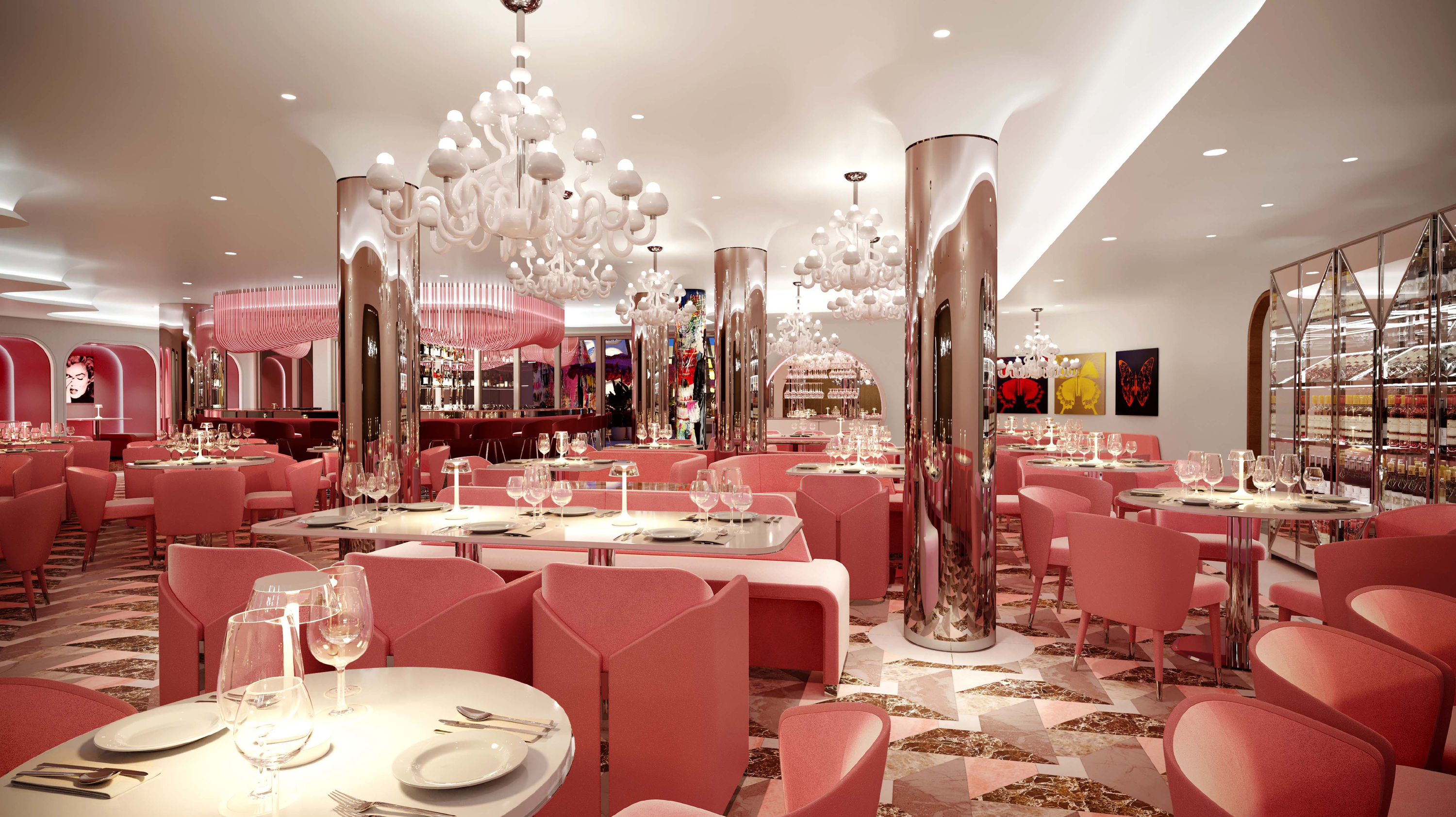 [ad_1]
A lively, upscale Italian restaurant hailing from Toronto's upscale Yorkville neighborhood is coming to Miami this fall. Decked out in pink marble and polished chrome, the Sofia Design District is set to open in November at Palm Court, offering classic Italian fine dining in a modern indoor-outdoor space hued in Neapolitan ice cream hues.
The concept comes from INK Entertainment, the Toronto and Miami-based hotel group behind two Mediterranean-inspired Miami hotspots, Byblos (Miami Beach) and Amal (Coconut Grove). Although Design District is already home to many high-end restaurants, including popular Italian eateries like MC Kitchen and Palat and Swan, Pharrell's ultra-trendy pastel wonderland, Sofia aims to become Palm Court's "new signature restaurant". , says INK Founder and CEO Charles Khabouth.
Adjacent to the freshly Michelin-recognized Itamae, Sofia opens with a menu of new and nostalgic Italian dishes prepared with a refined approach and seasonal ingredients that pay homage to authentic Italian flavors. Expect a selection of antipasti like carpaccio, grilled octopus, citrus salads, ricotta stuffed zucchini and Crudo.
For main courses, Sofia offers handmade pastas like cacio e pepe al Tartufo and rigatoni alla vodka. The weight section features branzino, aragosta (butter-poached lobster) and gamberetti (wild king prawn), while highlights of the meat main dishes include wagyu fillets, breaded veal, and prime striploin, among others.
Garnished with regionally sourced herbs, Sofia's Italian-inspired cocktails (with names like Nights of Cabiria and Sorrentino) emphasize execution and elegant presentation, while its wine selection includes an assortment vintages and hard-to-find Italian wines. The restaurant will host evening DJs and live entertainment to activate the flamingo pink glamorous Italian-style indoor-outdoor spaces designed by award-winning Studio Munge collective.


Sofia's opening hours will be Monday through Sunday for dinner service from 5 p.m., with brunch and lunch to launch in the coming weeks.

[ad_2]
Source link