Mills House Hotel returns to Charleston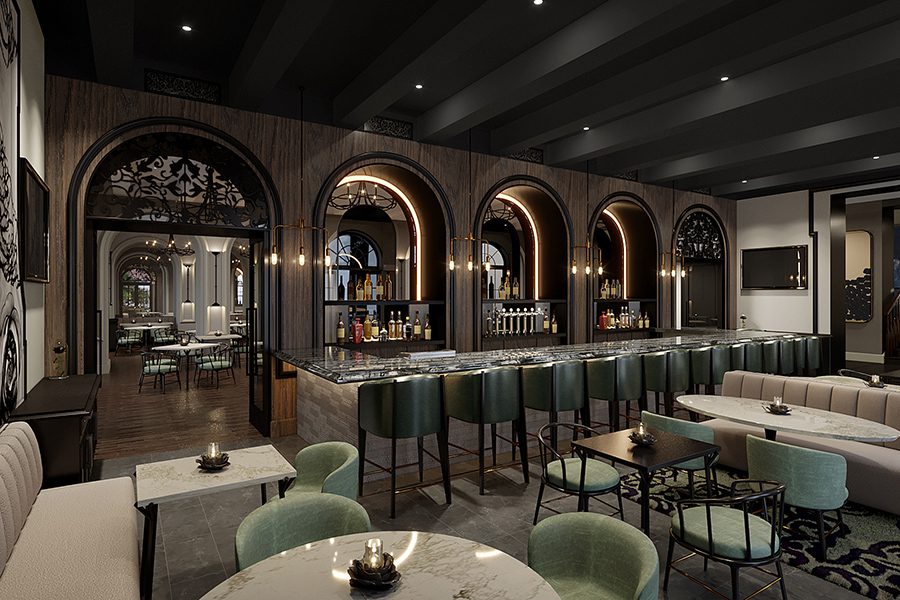 [ad_1]
RLJ Lodging Trust has announced that the mill house the hotel is expected to return to Charleston next month. The 218-room lifestyle concept, now part of the Curio by Hilton collection, will be refreshed courtesy of the Portland, Maine-based design practice Elain Studio that exudes old world charm and Charleston warmth.
"We are thrilled to relaunch this Charleston landmark as an upscale, lifestyle-focused hotel that exemplifies the rich history and immersive experience of Southern hospitality that Charleston is known for," said the President and CEO of RLJ, Leslie D. Hale. "The outstanding property reimagining and brand repositioning increases our exposure to the fast-growing lifestyle segment, further strengthens our footprint in an upscale destination market and positions us to unlock significant underlying real estate value. incorporated into this asset."
A lush hidden garden will punctuate the arrival experience, heralding the first of several new spaces like the Black Door Café and the Iron Rose, which has an outdoor fireplace as one of its main focal points. Reminiscent of a traditional south porch, the common areas on the ground floor include the sunny lobby and courtyard, which seamlessly blend into each other in homage to famed landscape architect Loutrel Briggs.
On the second floor, a renovated pool deck lined with lounge chairs, cabanas, and a new pool bar evokes sophistication with a black-and-white palette offset by hints of pink that abound throughout the design. A rooftop bar and terrace also crown the property.
Conveying an upscale residential vibe, the rooms are fitted with modern furnishings and stylish multi-functional design elements. Rooms and suites also instill a sense of place with a color scheme inspired by the city's namesake, Charleston Green, as well as original artwork by Southeast artist Tracy Murrell.
More HD:
10 new hotels supporting Australia's rebound
Bunkhouse is growing under the umbrella of Standard International
Visit the Hard Rock Hotel New York with designer Jeffrey Beers
[ad_2]
Source link