WunderLocke Munich, Obersendling Design Hotel by Locke Hotels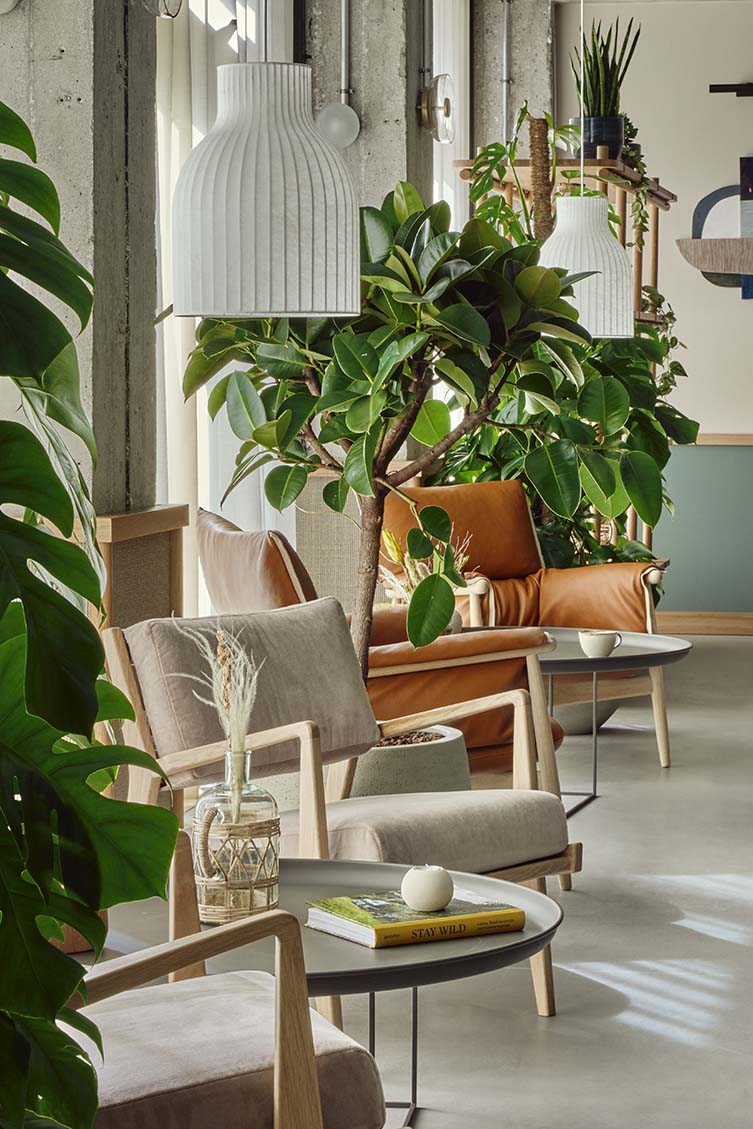 After following the delightful design evolutions of the lifestyle aparthotel brand, Lockesince their debut in London In 2016, we had the pleasure of calling their latest and greatest project home for a few days while pumping liters of fine German beer into our stomachs during this year's Oktoberfest celebrations.
As is the case with the Locke course, here at WunderLocke the rooms are suitable for medium to extended stays and as such provided the perfect base from which to explore Munich, its suburbs and Bavaria as a whole. The 360-apartment project is located in the emerging Obersendling district, but a direct metro connection takes travelers directly to the heart of the city in no time. From there, Munich is compact, walkable, and charming in every way one would expect from this enigmatic corner of southern Germany.
Back to WunderLocke, however, which sees a gigantic old Siemens office building given a makeover by regular contributors, Holloway Li. Stripping it back to its bare bones, the building was left raw, with piles of exposed concrete softened with pastel hues and a series of biophilic interventions; only an impressive 1960s terrazzo staircase, restored to its former glory, remains of the old design details. Where the old has gone, the new is unleashed, with natural materials bringing warmth and "wonder" to the austere strip-back.
Avoiding excessive redevelopment of the former office building not only gave a nod to the industrial heritage of the surrounding area, but more importantly allowed Holloway Li to reinforce the sustainability credentials of the project. "This project builds on and expands our interest in adaptive reuse and reclamation," says co-founder and creative director Alex Holloway. "As a studio, we have developed a particular understanding of how to express the bones of existing buildings as part of the renovation process and strategy, using the embodied carbon of a host property, with a lightweight approach. of renovation. Here, we challenged ourselves to expose the host structure while transforming the space without over-cladding or over-development.
Aside from WunderLocke's impressive aesthetic, the serious substance begins with a series of F&B offerings designed by the founders of a popular Michelin-starred local restaurant, Mural. A 70-seat all-day dining restaurant, cafe, wine and cocktail bar, and rooftop bar (not yet open during our stay) are topped off with a 'chef's table' dining concept. "The scale of WunderLocke allowed us to come up with a completely original culinary concept," reveals Mural's founder, Moritz Meyn. "It's a unique destination, and we wanted to reflect that in our concept for Mural Farmhouse – approaching it in the same spirit and on the same philosophy of all the restaurants in the Mural family to create an original immersive dining experience.
It means an "eat local, drink natural" philosophy that follows the farm-to-table movement and sees ingredients sourced from local artisan producers. Truly defining the 0km concept, an urban farm is underway on the hotel's expansive rooftop (expected to open spring 2023), with views of the Bavarian Alps providing an additional connection to nature from the heart of the city. . In stark contrast, the seventh-floor Mural Farmhouse Bar is a discotastic haunt of hedonism with plush upholstered walls, rich wood paneling and kitsch odes to 1980s Italian nightlife glamor. the hidden paradise of the hotel.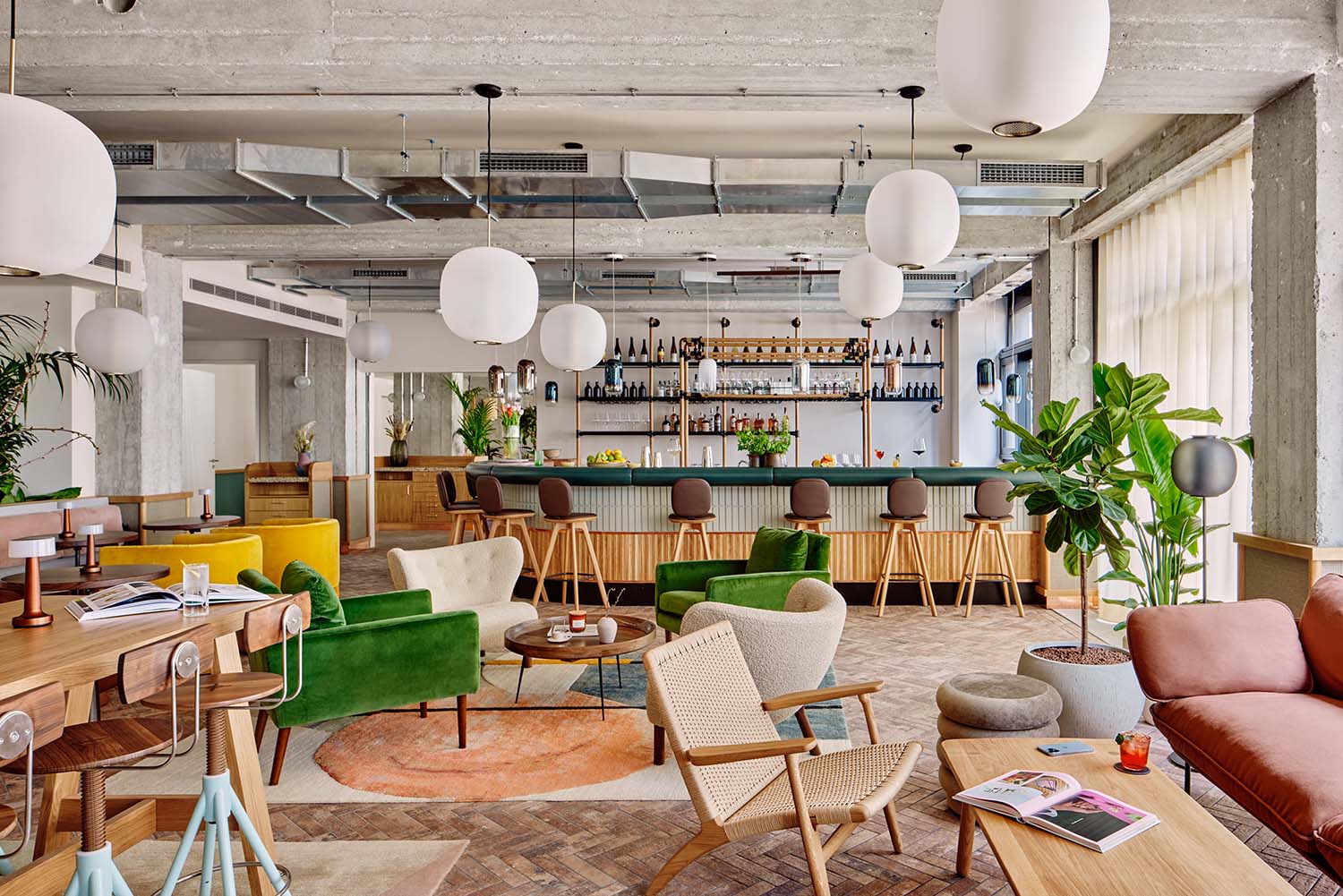 Thanks to Holloway Li's biophilic interventions, however, you never feel completely disconnected from nature when walking through the hotel; the lush, leafy greenery is everywhere and an inspiring space to sink into a comfy chair and catch up on some work in the beautiful downstairs coworking space. Lightning-fast Wi-Fi, a curated soundscape by internationally acclaimed Munich-based DJ duo Public Possession, and a well-stocked bar (handing out local helles in traditional stoneware steins during Oktoberfest ) make a few hours of work go by easily.
Nearing completion while we were there, but now open for staycations, are a first for Locke: a series of seventh-floor suites that include two stunning penthouse suites. The 126 square meter WunderLocke Penthouse Suite is the cream of the crop and provides an exceptional space to call home, however long you stay in Munich. Its own singular aesthetic sets it apart from other rooms in the hotel, a stand-alone bathtub allows for optimal relaxation and a mural by a local artist Monika Morito makes it seriously Instagrammable, but it's what's not in the room that really sets it apart.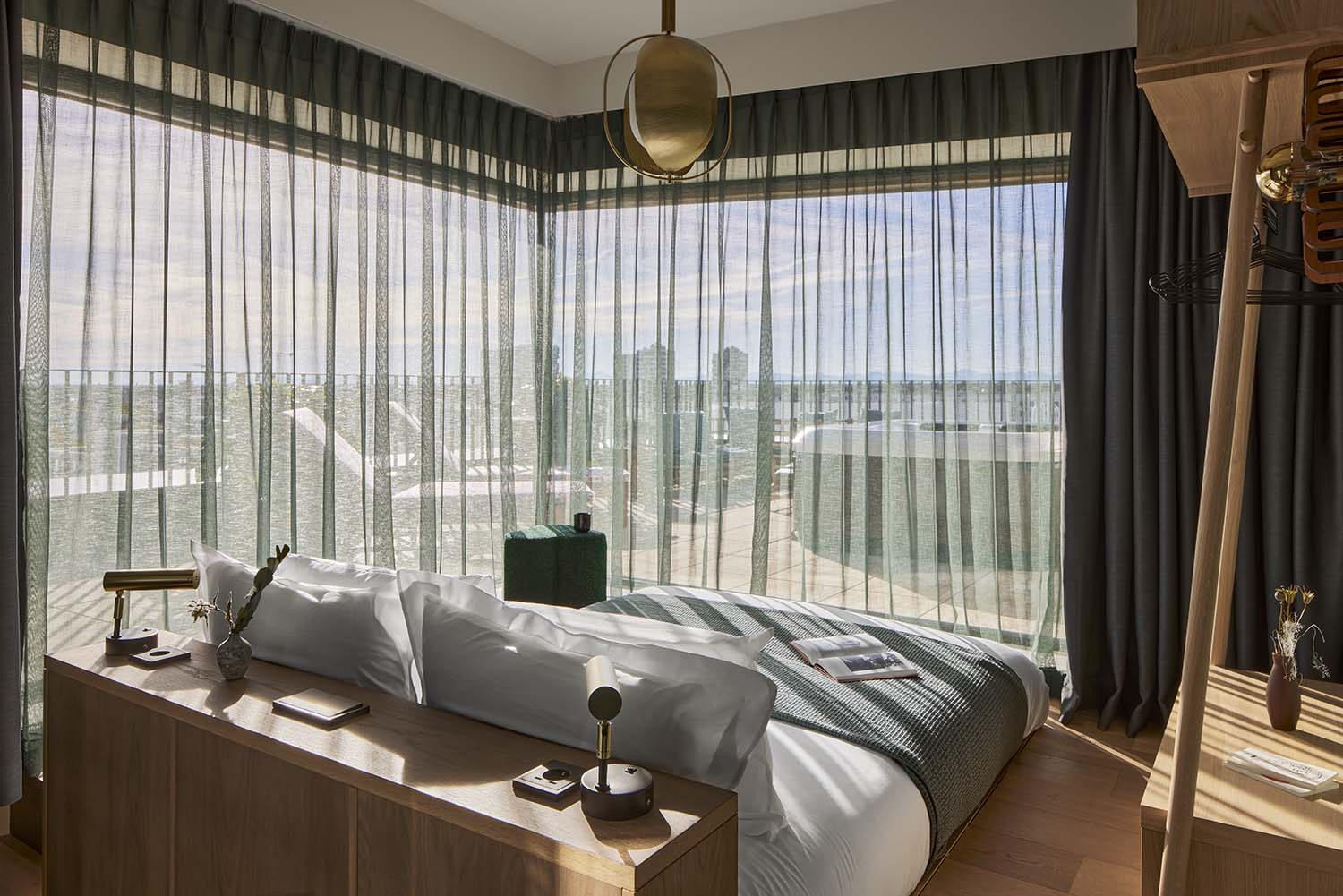 All top-floor suites have their own rooftop terraces, but the WunderLocke Penthouse is truly to write home about; spacious and luxurious with sun loungers and your own hot tub to enjoy the views of the city and the Alps beyond. "It was our first opportunity to design penthouse suites for Locke," explains Alex Holloway, "and we were spoiled by the panoramic views the building offered." With power showers, Kinsey Apothecary toiletries, smart HDTVs with Chromecast, and a full kitchen with washer/dryer, one might want to bed down for the duration of their stay here.
An exciting new proposition for urban accommodation, Locke's European expansion has a new centerpiece in the charming city of Munich. From coworking to fine dining and everything in between, WunderLocke brings together everything we loved about this forward-thinking aparthotel brand and supersizes it. As the project continues to evolve with its roof opening next year, we can't wait to check on the progress. Wunderbahr! (Sorry.)