Zaidy's Deli launches new Rosh Hashanah menu with recipes steeped in tradition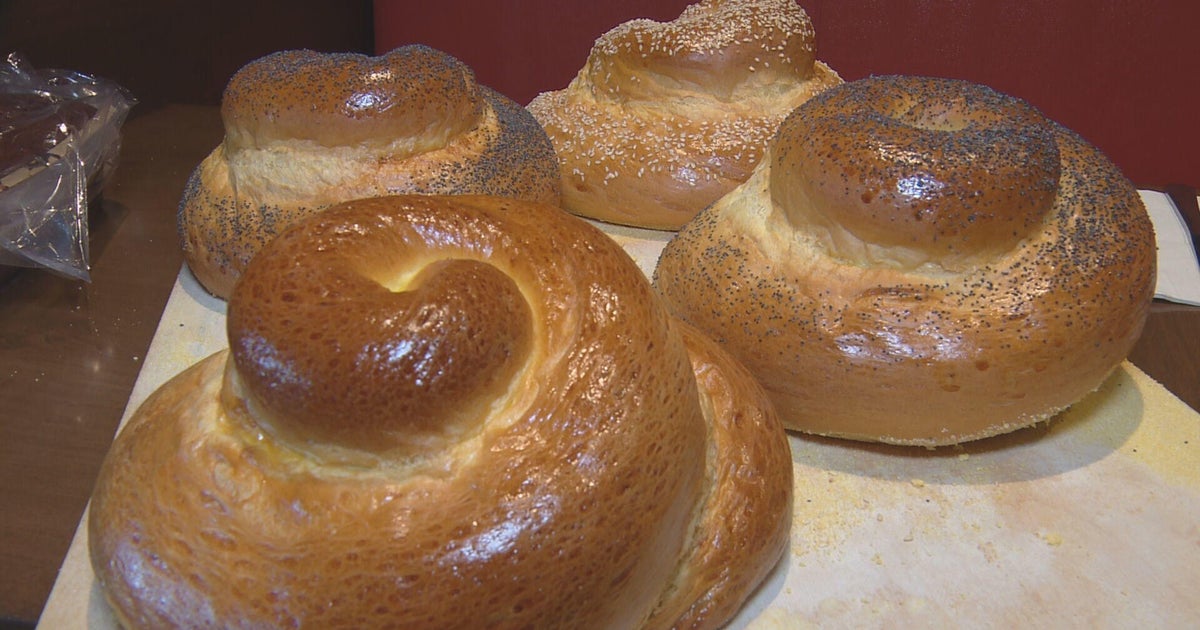 [ad_1]
The Jewish New Year festival, Rosh Hashana, is fast approaching. It begins this Sunday, September 25 at sunset and continues into the evening of Tuesday, September 27. Denver's Jewish community is eager to get ready for the celebration, which, of course, includes traditional treats.
The cooks and bakers at Zaidy's Deli on South Holly Street had their ovens blazing and their sleeves rolled up, preparing for weeks ahead of the holidays. When customers walk in, it can be seen by the flood of delicious smells and owner Beth Ginsberg's cheerful smile as soon as you walk through the doors.
"Everything is made from scratch," she says proudly. Ginsberg gave CBS News Colorado's Mekialaya White a preview of Zaidy's annual Rosh Hashanah menu. "We like to think of it as a rounding off. It ends one year, leading into the next. It should be relatively seamless, but it's an opportunity for us to reflect on the past year, make plans and think to our future. That's why we end up making round food."
Ginsberg and White took a booth inside the restaurant to delve into a variety of menu items, which have been passed down from generation to generation.
"These are all really traditional Jewish recipes. We've been making them for decades. We want to wish people a sweet new year. Get out last year, sweet or not, and bring the future. So one of the things that we have our traditional honey cake here. I can't imagine anything sweeter. Many people will say a blessing and then use the honey cake to finish the food. Then we have a round challah, which shows fullness Then we have our rugelach…a sweet brisket with potato kugel…and matzo dumpling soup.We eat this all year round, but it reminds us of our connection all over the world.
Ginsberg says her time in the kitchen is a labor of love, bringing her back to the importance of family, especially at this time of year.
"For me, personally, when Rosh Hashana comes, I know my kids are coming home. I know we're going to have a big meal and we're going to enjoy each other's company. When I was little, I knew my grandparents were going to visit and I knew my aunts and uncles were going to be there In today's world where things feel upside down and a bit out of place, it's a way of us anchor again. It just makes us all feel comfortable."
If you would like to grab comfort food for your family, you can order online directly at: https://www.zaidysdeli.com/high-holidays-menu/ Or simply call Zaidy's at (303) 333-5336.
[ad_2]
Source link